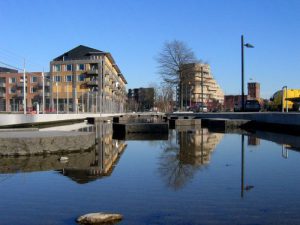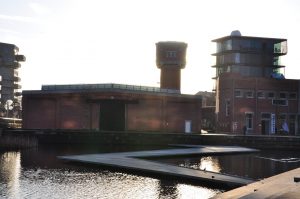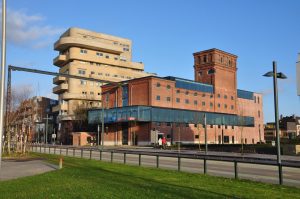 13th MAY 2000 – FIREWORK DISASTER
METAMORPHOSIS OF A NEIGHBOURHOOD
 "Huis van Verhalen" (House of Stories) in Enschede tells the story of a neighbourhood, once the thriving heart of the textile industry, in 2000 destroyed by the firework disaster and since then rebuilt into one of the most diverse achitectural areas of Holland.
Our dedicated ambassadors welcome visitors interested in guided tours through this unique part of Enschede.
Guided tours contain the following themes:
General > contains all elements of the presentation and guided tour; history, the firework disaster and the rebuilding of Roombeek
History > emphasis on the industrial heritage being the heart of the textile industry
Today > emphasis on the extraordinary architecture of this unique part of Enschede
The guided tour through Roombeek takes about 1.5 hours, but can be tailored to needs and preferences. Ample parking is provided nearby, also convenient for visits tot the nearby shops, museums and restaurants.
The House of Stories is only a 10 minutes walk from
Rijksmuseum Twenthe and a 5 minutes walk from the Museumfabriek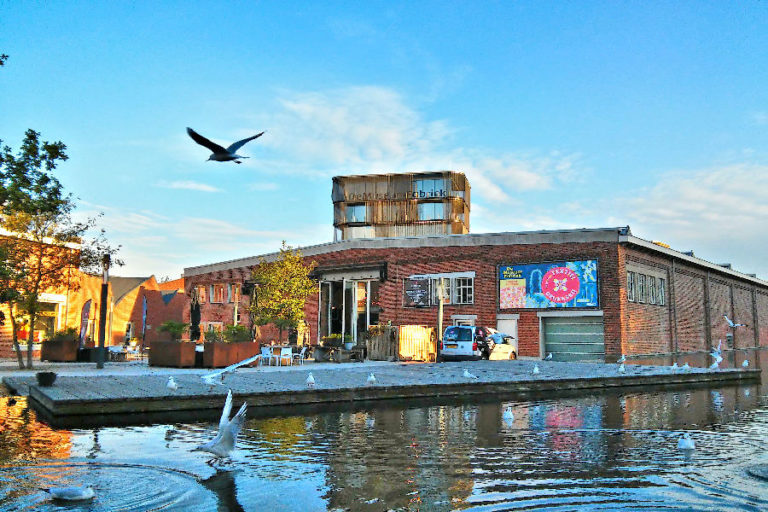 We organise a walk-in guided tour every first Saturday of the month from 1.30pm onwards.
Once a year this coincides with the Open Monumentendag (Heritage Day)
For the walk-in tour no pre-booking is required.
Prices:
€ 6.00 per person, coffee/tea included.
For pre-booked tours a minimum group of 4 is required.
If you would like to have a slice of cake or traditional "krentenwegge"with your coffee or tea, additional charges apply:
slice of cake – € 0,75 per person

slice of applecake – € 1,75 per persoon

slice of krentenwegge – € 1,75 per persoon
For more information, please call us at +31 (0)53 431 6288 or email us at info@huisvanverhalenenschede.nl
Additional information can be found on our dedicated website Rondleidingen in Roombeek – Guided tours
Huis van Verhalen
Roomweg 165c
7523 BM  Enschede