The history of Het Huis van Verhalen – The House of Stories
On 13th May 2000 a catastrophic fireworks explosion killed 23 people, and destroyed  all but five houses of an entire area of Enschede. Survivors lost their house, their possessions and were sometimes left with just the clothes they were wearing.
Help was urgently needed. Practical help, came from all sides, but there was a great need for emotional support as well.
From the different church communities in Enschede, Pastoraat na Ramp was founded, almost immediately after the disaster.
People felt uprooted, emotionally lost and Pastoraat na Ramp provided support, mainly by just being there when needed.
Their goal: To provide a safe haven in periods of (emotonial) storms.
The project was set up to last five years. However, it became apparent that five years were simply not enough.
People needed more time to heal, to tell their stories to people who would just listen and be there for them.
A permanent place in the community was needed.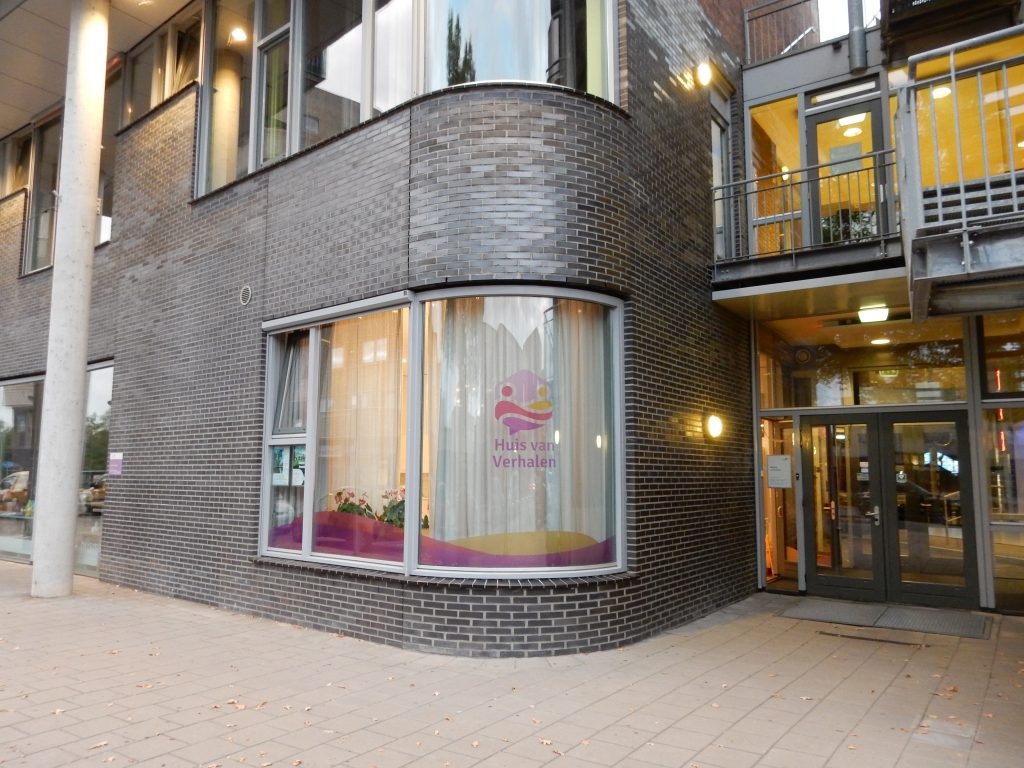 Huis van Verhalen – The House of Stories
In 2007, a permanent place was found in "voorzieningencluster Prismare, and Pastoraat na Ramp became Huis van Verhalen – House of Stories.
Ever since, people can just walk in, have a cup of coffee or tea and share their stories with empathic hosts and hostesses. Everyone has a story, whether it is about the disaster, the time of re-building or just the story of your life.
Various activities are organised such as a knitting morning, a multi-cultural afternoon and many other activities.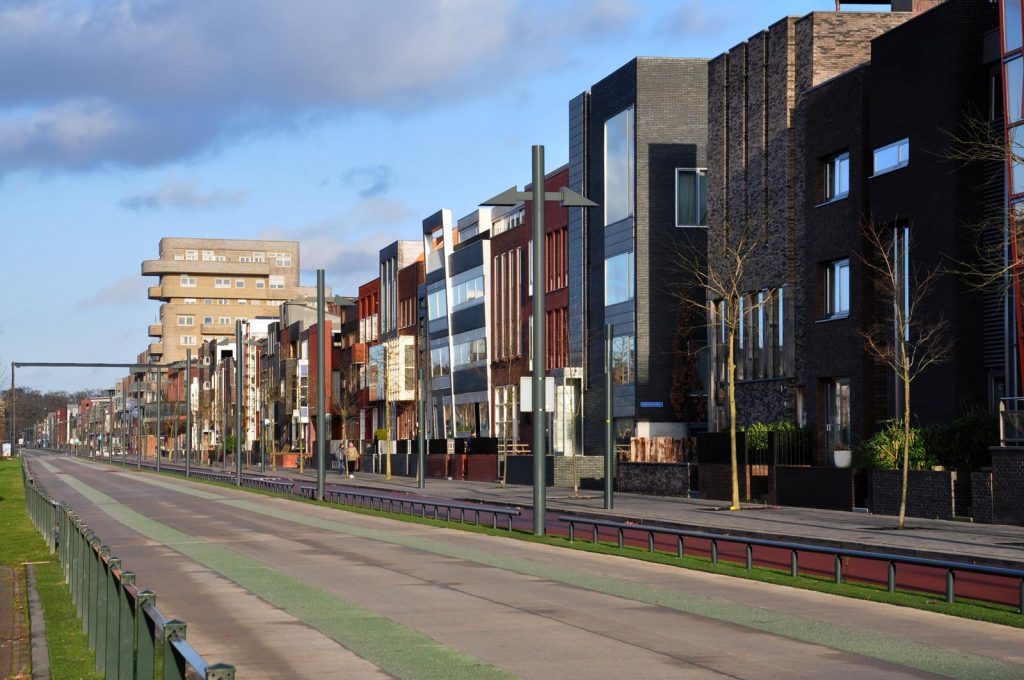 Re-building
Achitects got involved with those people who wanted to return to the neighbourhood, where some had lived for decades A new, modern area was built en you will find outstanding and diverse architecture throughout de area which was to be called "Roombeek"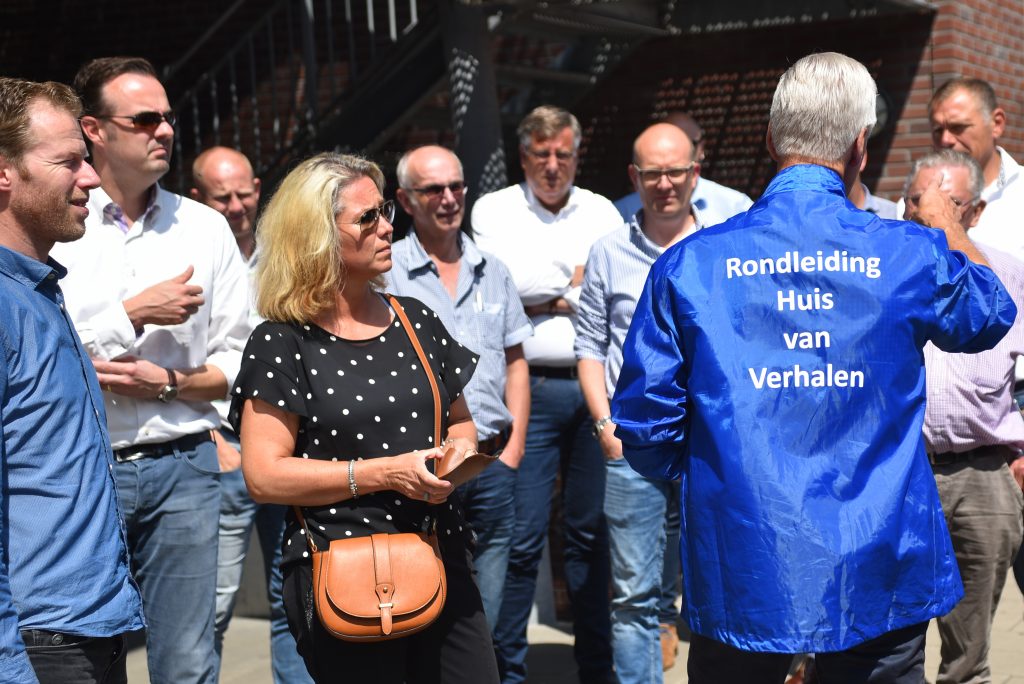 Guided tours and presentations
Interest from inside as well as outside Enschede resulted in guided tours through the now rapidly growing new Roombeek.
To the current day experienced ambassadors provide guided tours and presentations, many of whom talk from personal experience. Guided tours and presentations are provided in Dutch, German and English.
Costs:
€ 6.00 p/p, coffee/tea included.
For pre-booked tours prices are based on a group of a minimum of 4 persons.
It is possible to have a slice of cake, appelcake or the traditional Twentse Krentenwegge to go with the coffee or tea for an additional fee of:
slice of cake – € 0,75 p.p.
slice of applecake – € 1,75 p.p.
slice of (buttered) krentenwegge – € 1,75 p.p.
Are you interested in the history of the Fireworks Disaster and the rebuilding of Roombeek and would like to book a tour of Roombeek?
For more information please
Huis van Verhalen
Roomweg 165c
7523 BM Enschede